Went to Wal-Mart a week or two back. While they had very minimal goodies in the way of Halloween, the one thing that did catch my eye was a copy of
In a Dark, Dark Room
. I snatched that mother up so quick in the blissful throws of nostalgia you wouldn't believe. That book was my ghost story book when I was little. If you haven't read "The Green Ribbon" at least once in your life, you haven't lived! On camping trips someone would tell a version of a story from that book and it never
ever
got old. I think we were still rehashing them even in high school. Nothing sticks with you from your childhood like a good ghost story. Whether it was told over the glow of a campfire, the flashlight beams of a slumber party, or simply read in the middle of the public library, those stories stick with you. Most anything you read as a child, or had read to you tends to stick. I guess that's why they tell parentals they should read to their kids.
This week Twisted Treasuries goes vintage, searching the dusty annals of kiddies books and Halloweens passed, for some new treasures to satiate the need for the ghostly written word.
In my house come Halloween, you can't go without a viewing of It's the Great Pumpkin, Charlie Brown, so this book is a no brainer. The Brother especially loved Snoopy and all his holiday specials. I remember actually being scared watching Linus sitting in that patch waiting for The Great Pumpkin to show and when Snoopy crept through those rows.... oh my God! Can you be 4 years old and still have a heart attack? I think I came close. Pretty hilarious in hindsight.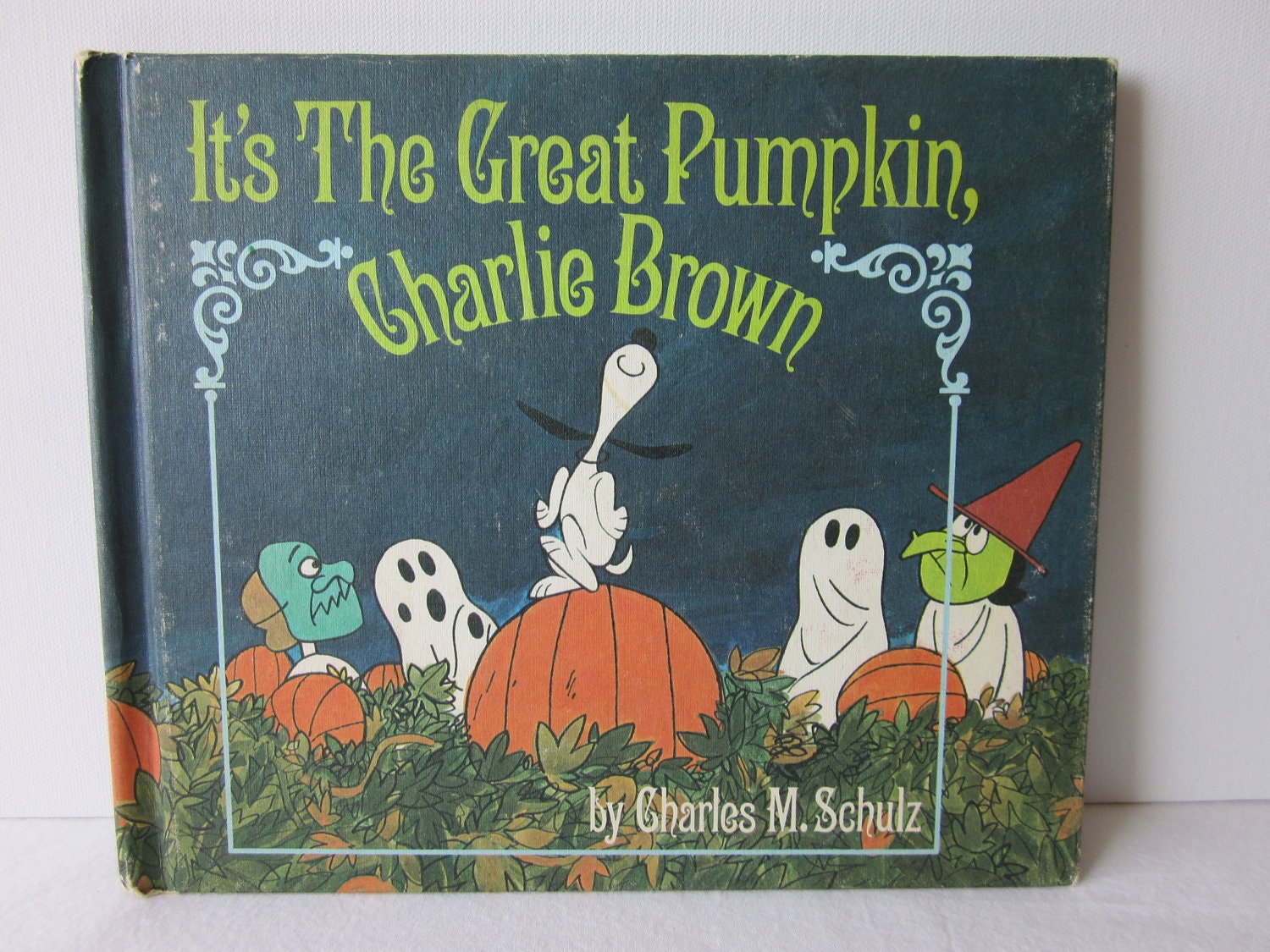 HeighHo for Halloween is a collection of stories, poems and plays from 1948! That cover is enough for me though-- consider me sold! ;)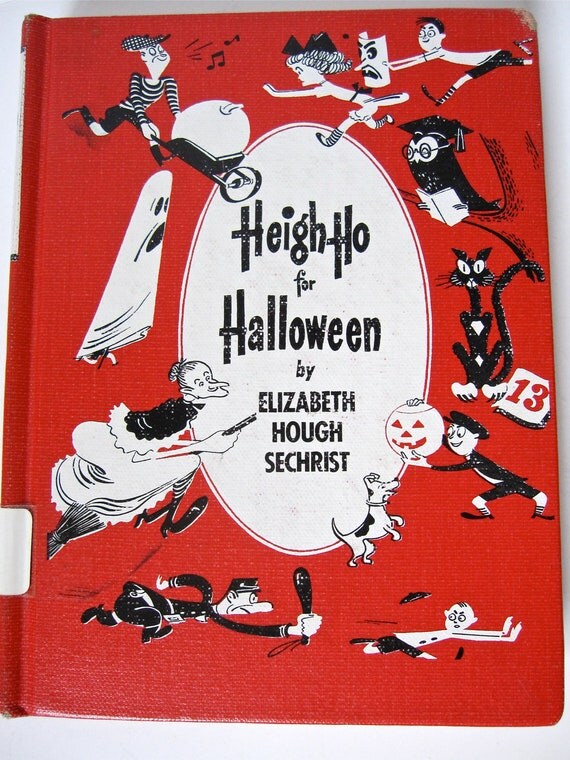 MoonKittens has so many
Halloween books
to choose from, it boggles the mind. I think I like the monsters books the best though. I was always a monster-lovin kind of kid and always will be.
Creepy Creatures
is the book with the Frankenstein Creature I modeled and stitched my
Monster Stitches
embroidery piece after.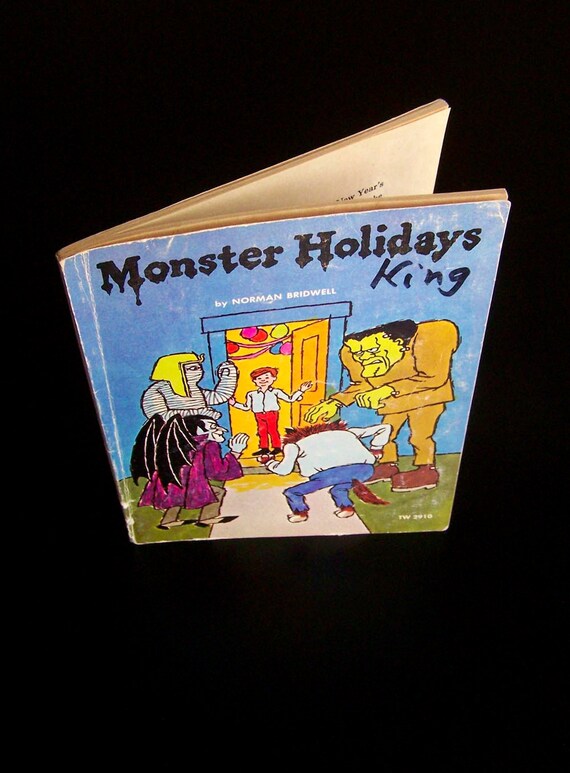 I'm not much of one for rhymes and riddles, but for Halloween and with the illustrations this book has I think I could learn to love 'em.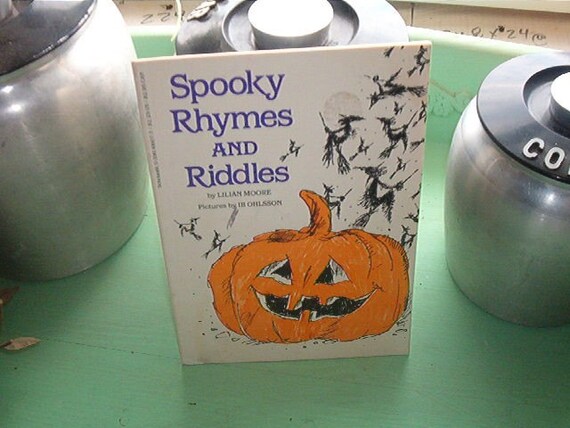 Okay, so technically Jack and Jill isn't a book, it's a magazine, but could you imagine getting this in the mail (which may just happen if I stare at this listing long enough...)or finding it on a magazine rack at the local pharmacy, getting a burger and shake with your pals, running around on your bikes, terrorizing sidewalks in small town American come Halloween? The heart simply swoons!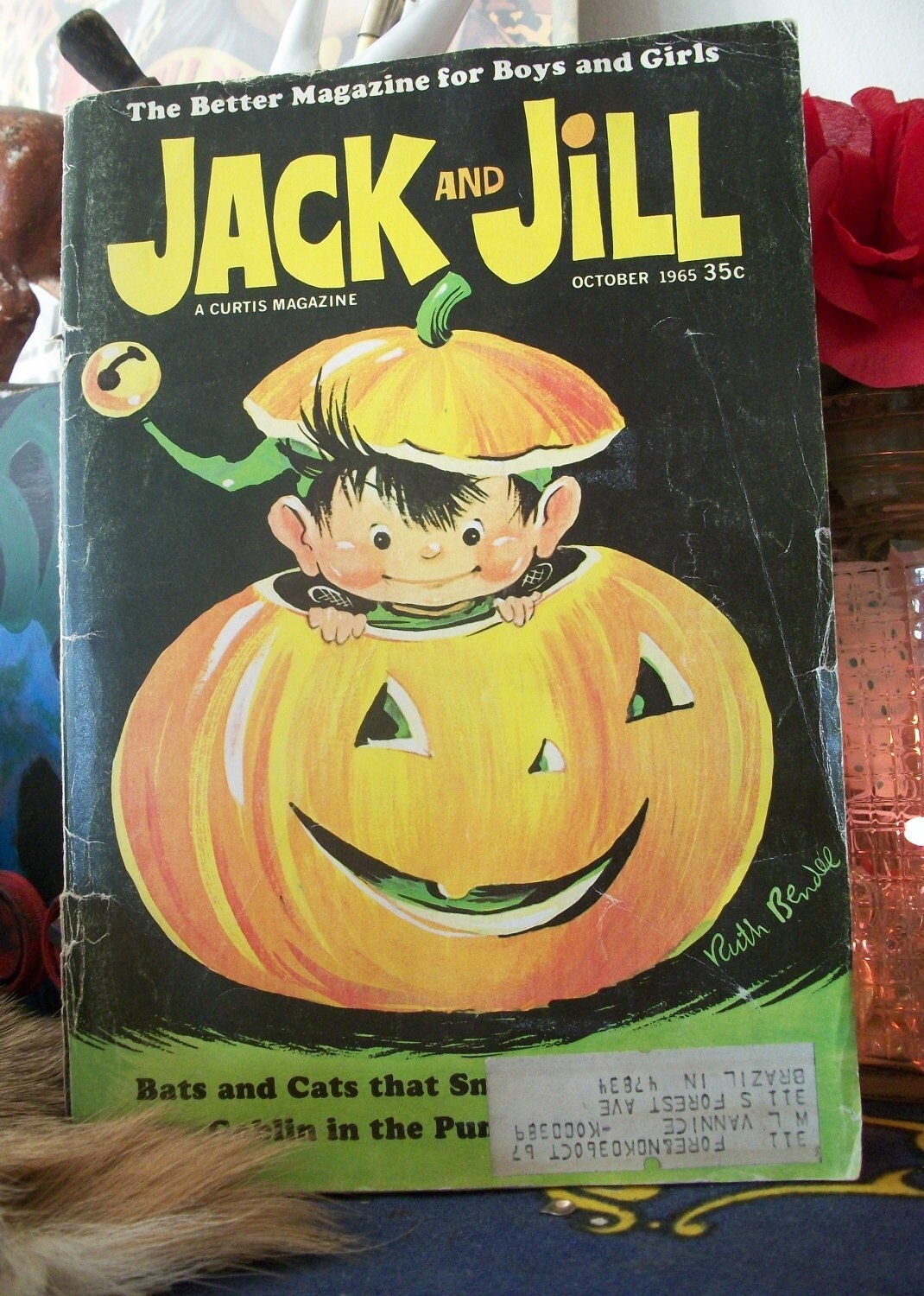 Check out the rest of
the treasury
and then do a search for yourself. There are so many great titles on Etsy right now. Read that Halloween into your kids early!