Coming across a new favorite shop on etsy isn't too hard. Sometimes it's much too easy. Of course you like them, they have great stuff. Fresh creativity. Things you wish you had thought of, but not all of them are going to completely blow you away. Some shops seer themselves into your memory, like a favorite movie... with Jim Beanus you get both!! (how was that for a segway? haha)
From Jaws to The Dude in The Big Lebowski, Ghostbusters and Encino Man to Die Hard, The Boondock Saints and Aliens, there's a little bit of everything (even Pride and Prejudice!), your favorite scenes frozen in ink and marker. Simply stunning and at the same time a little hilarious. It's hard to look through his portfolio without and smile and the occasional gleeful, kid-in-a-candy-store squeal! The bio in his etsy says after a hiatus from drawing he started and after receiving a request and then a signed copy of one of his prints from one of the stars of Big Trouble in Little China he decided not to stop to get as many famous people sigs as he could. The man knows how to prioritize! ;)
Of course I love all movies, so his shop is doubly awesome, but there's no mistaking, we're here for horror on this blog, and there's no shortage in his collection. These are some of my favorites: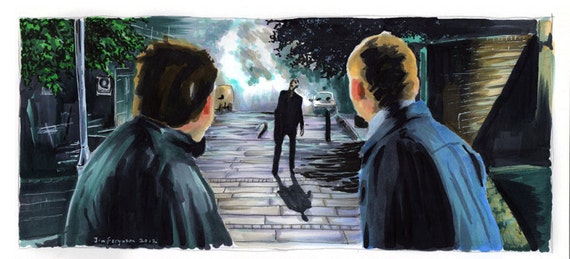 Shaun of the Dead- "White Lines"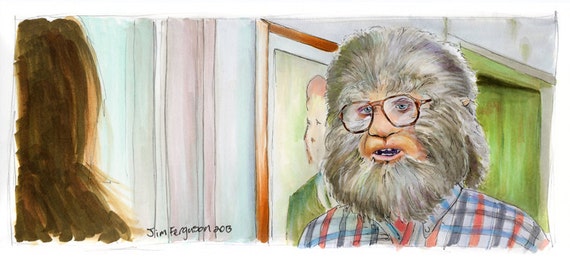 Teen Wolf- "An Explanation is Probably Long Overdue"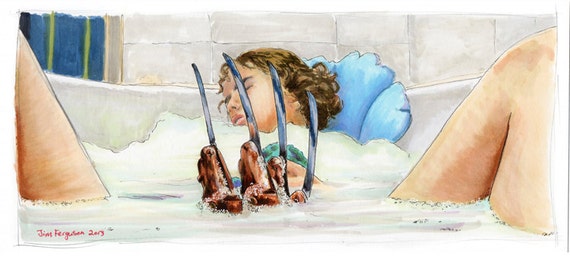 A Nightmare on Elm Street- "You Could Drown You Know"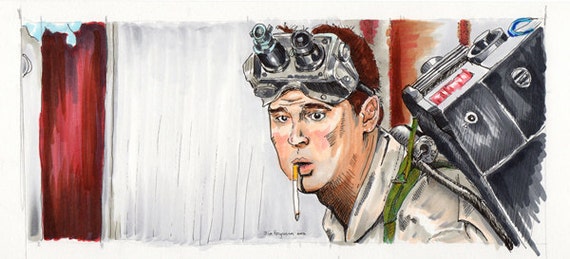 Ghostbuster "Venkman! I Saw It! I Saw It!"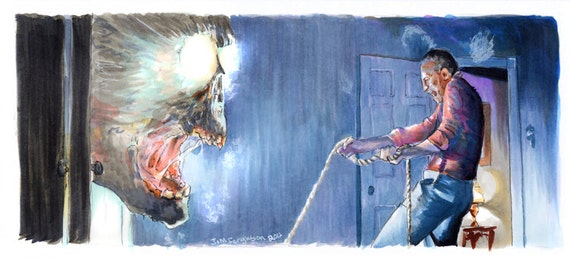 Poltergeist- "Closet Ghost"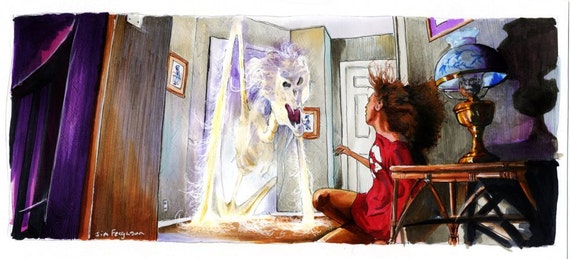 I think this one is my favorite!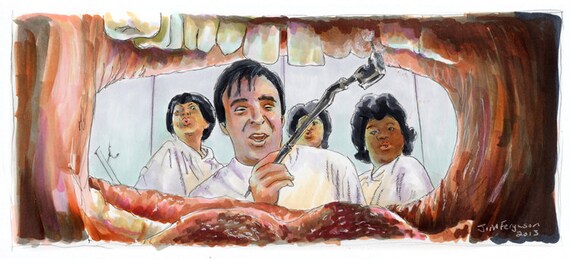 Little Shop of Horrors- "You'll Be A Dentist"
Check out his facebook for A LOT more finished works, works in progress (the latest
LSoH
with Seymour is just too amazing!) and photos of his quest for celebrity John Hancocks:
https://www.facebook.com/Jimbeanus
And his Etsy:
https://www.etsy.com/shop/Jimbeanus
Click above photos for a direct link to the shop listing.