Few things freak me out as much as the idea of domesticity. The white picket fence, the 2.4 kids the His and Hers cars and towels and sinks... no thanks. And being a homemaker? Holy God, no thanks. Donna Reed I ain't-- I barely have the constitution for grocery shopping most days! I know how hard my mom worked (and still does) to keep the family plot from crumbling to its foundations. But maybe with the right tools to keep me (in)sane in the midst of the day-to-day... hence this weeks Homemaking Horrors.
This print, "Monster Mart" by Missy Munday of boopsiedaisy, is me all over. Shopping with a cheeky sneer for my weekly brains and booberries run... Her work is always amazing!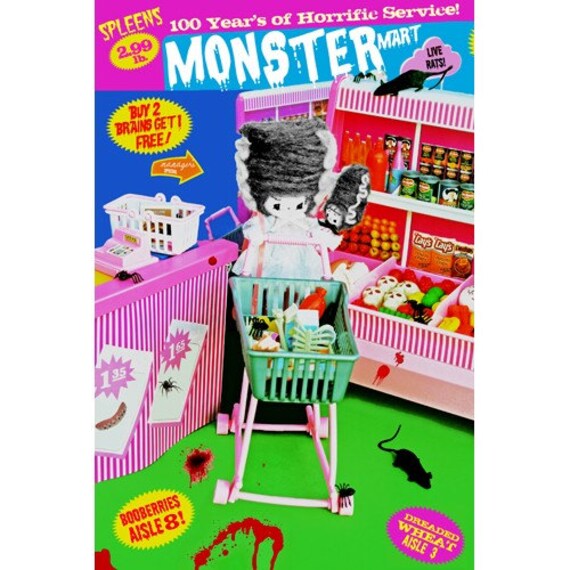 This Krueger mold is meant for soap, but you could probably swing some sort of jell-o mold for those neighborhood get togethers. Maybe you'll get lucky and they won't ask you back. Hell, make the soap and build a welcome basket for newcomers so they know to keep away. There are plenty of pre-made soaps to choose from over at Sick Soaps. The
"zombie snack"
or
zombie soap
for example would be a lovely choice...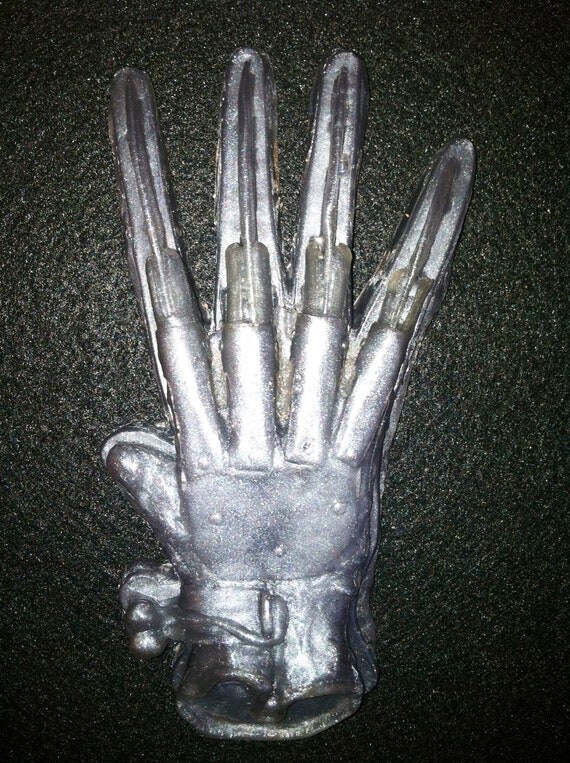 Of course you can use this "dead inside" decal on anything, but I have been fighting a silent war for years with my mailman... I think this is one of those definite NEED situations. I put the sticker on and lull him into a false sense of security with nothing in the box, but the next time he overstuffs the mailbox or throws a package at my front door (true story... you wanna talk about going postal? he's the real deal) I stuff...well, something in it. A mini zombie would be ideal, but I really haven't gotten that far. But hey, at least he'd have fair warning.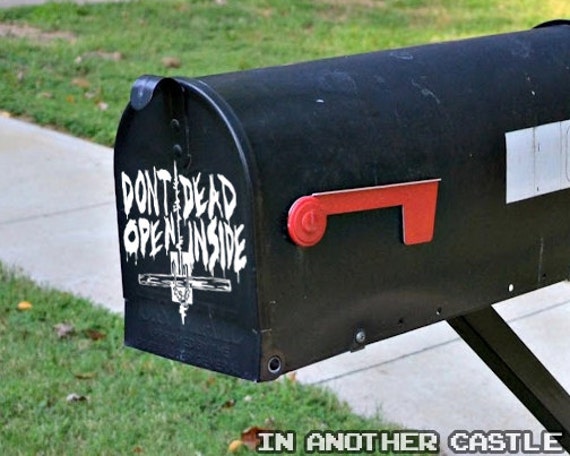 Of course it's important to keep your kitchen pantry organized... especially in emergency situations.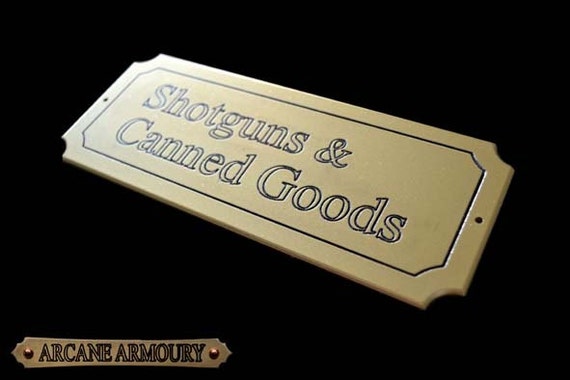 I don't know how many lunches my mom has made in her lifetime. I know I'd go berserk filling up a brown bag day in and day out, but with some brown bags like these, maybe it'd be a little more palatable. I also like the
Edgar Allan Poe
version.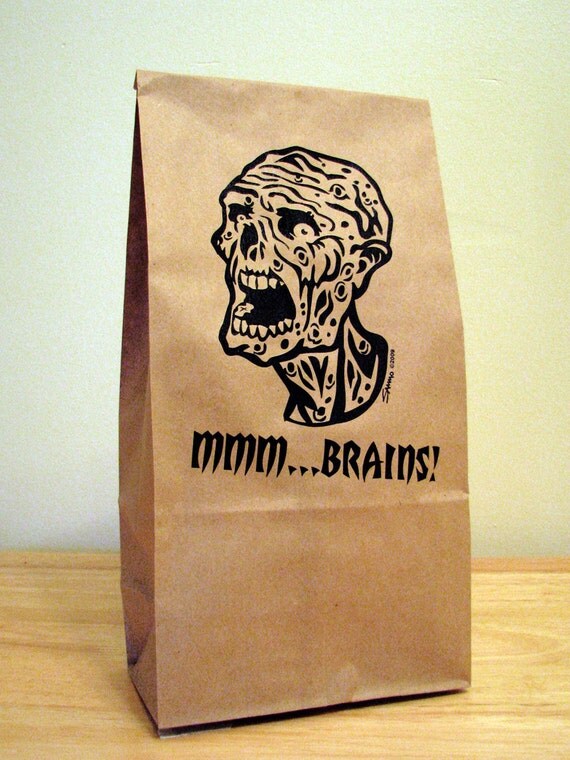 Check out the other couple of goodies on my list
HERE