Dellamorteco has made a few appearances on Twisted Treasuries a few times before. The "Werewolf Fetal Skull" (click the Dellamorteco tag below for a refresher!) and the "Anatomical Heart Vase" a little more recently in the Homemakers Horrors treasury. I love reading the descriptions, you learn a bit of folklore, mythology and history from around the world and as a skull freak, Michael Locascio's work is one of my top ogling stops on etsy. Best thing, his statues, magnets and even the vases are affordable so I know one day-- one day something of his will make it's way to the mantle of my humble little crypt. The problem is, what to choose?!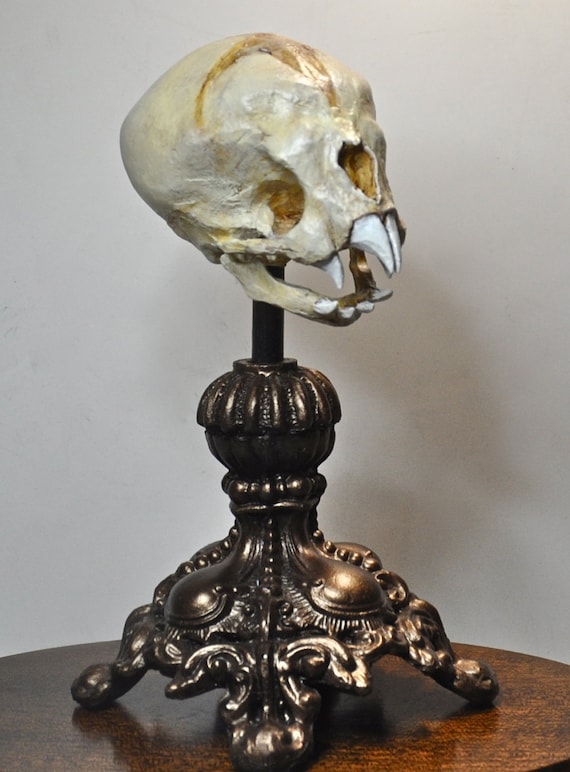 The Nosferatu Fetal Skull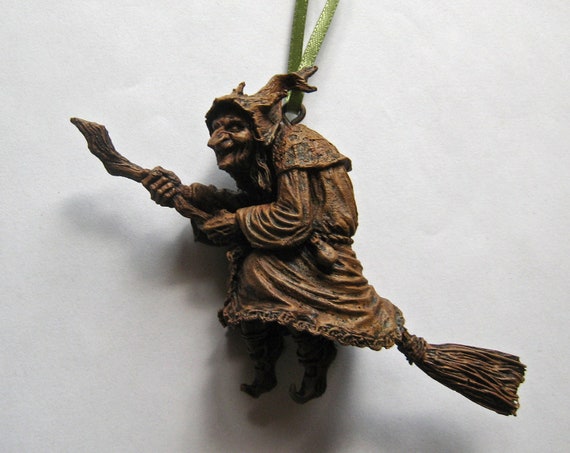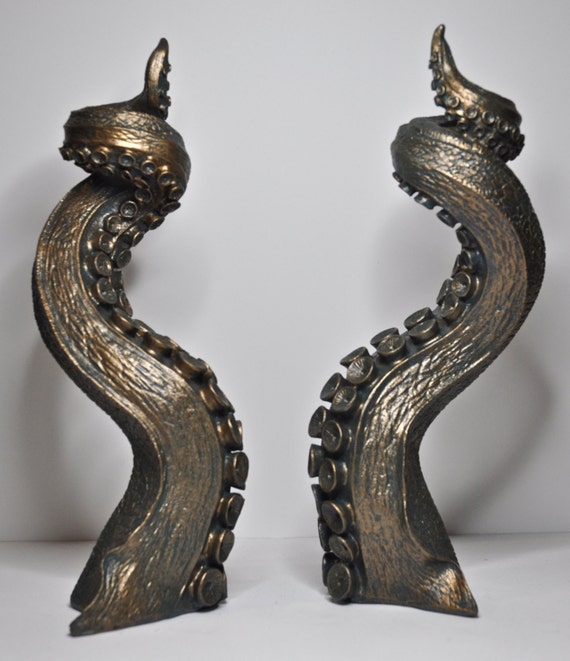 Tentacle Candlestick Holders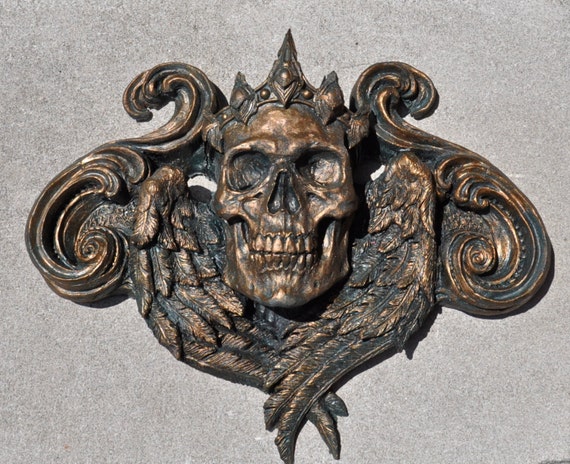 Queen Calavara Wall Plaque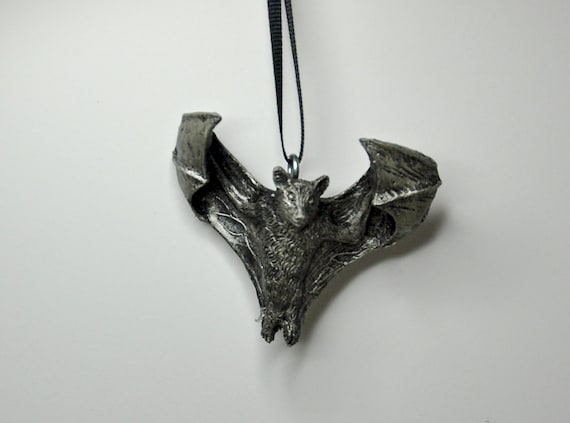 Fruit Bat Ornament (one of 3-- love them all)
Stop by Dellamorteco at his
etsy
. You can read more about his process and inspiration on the shops
about page
.
Trust me: goth, steampunk or occultist alike, there's a little bit of something for everyone. If nothing else, check out his eccentrically macabre and genius
fetal skull line
. SO worth it.
Click the pics for a direct links to an items listing
.