On Friday, August 31st, 1888, 3:40 am, the body of Mary Ann Nichols, was found badly mutilated in Buck's Row, Whitechapel. She was to be the first of the Canonical Five, a group of women believed to have been the victims of the infamous Jack the Ripper.
Imagine my surprise when I sat down to watch
Jack's Back
the other night, only to discover this little fact. I'm not particularly good with remembering historical dates so if I knew it, I had forgotten. Gave me a nice little shiver after looking at the calendar, let me tell you.
The fact and folklore of the Ripper Murders combine nicely to fuel the imagination. This week's Twisted Treasuries takes a trip down the cobblestone back alleys of Whitechapel in search of Jack the Ripper.
The classic silhouette of the Ripper-- suspected Victorian era gentleman complete with top hat and cloak.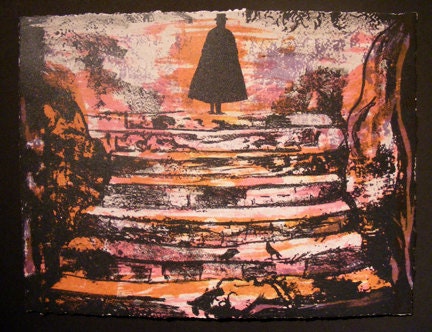 This original oil painting by John Slaney depicts the crime scene photo taken of Mary Jane Kelly, the Rippers final (known) victim of the Canonical Five. There's also a portrait of
Catherine Eddowes
and an
autopsy photo
interpretation as well. Make sure to read the artists descriptions for further insight into the murders and the motivation behind his subject choices. Prints of his paintings are available in the shop as well.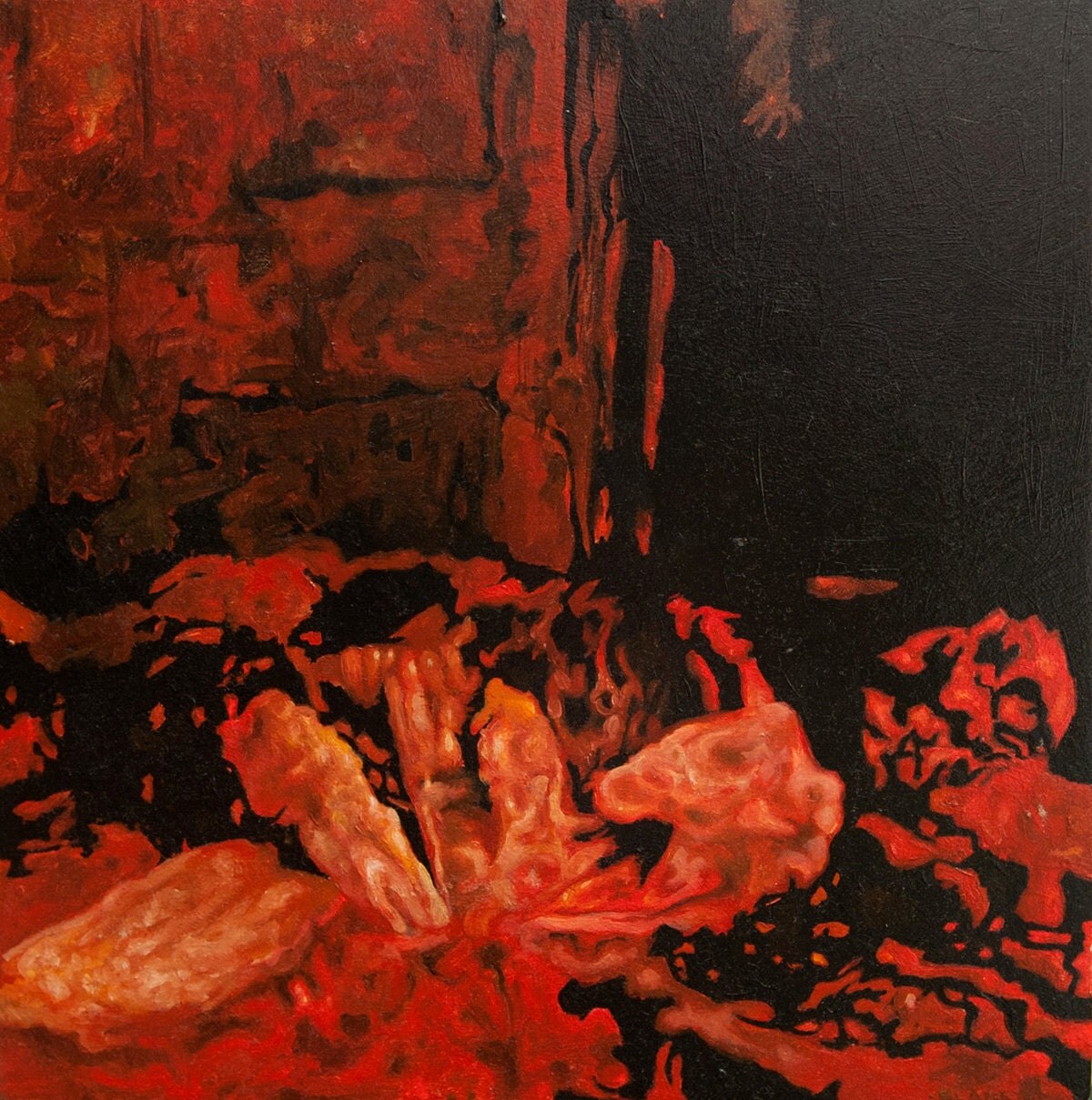 For the miniature super sleuth. Follow the case with this creepy cool little dollhouse evidence collection. I know my dollhouse needs a set.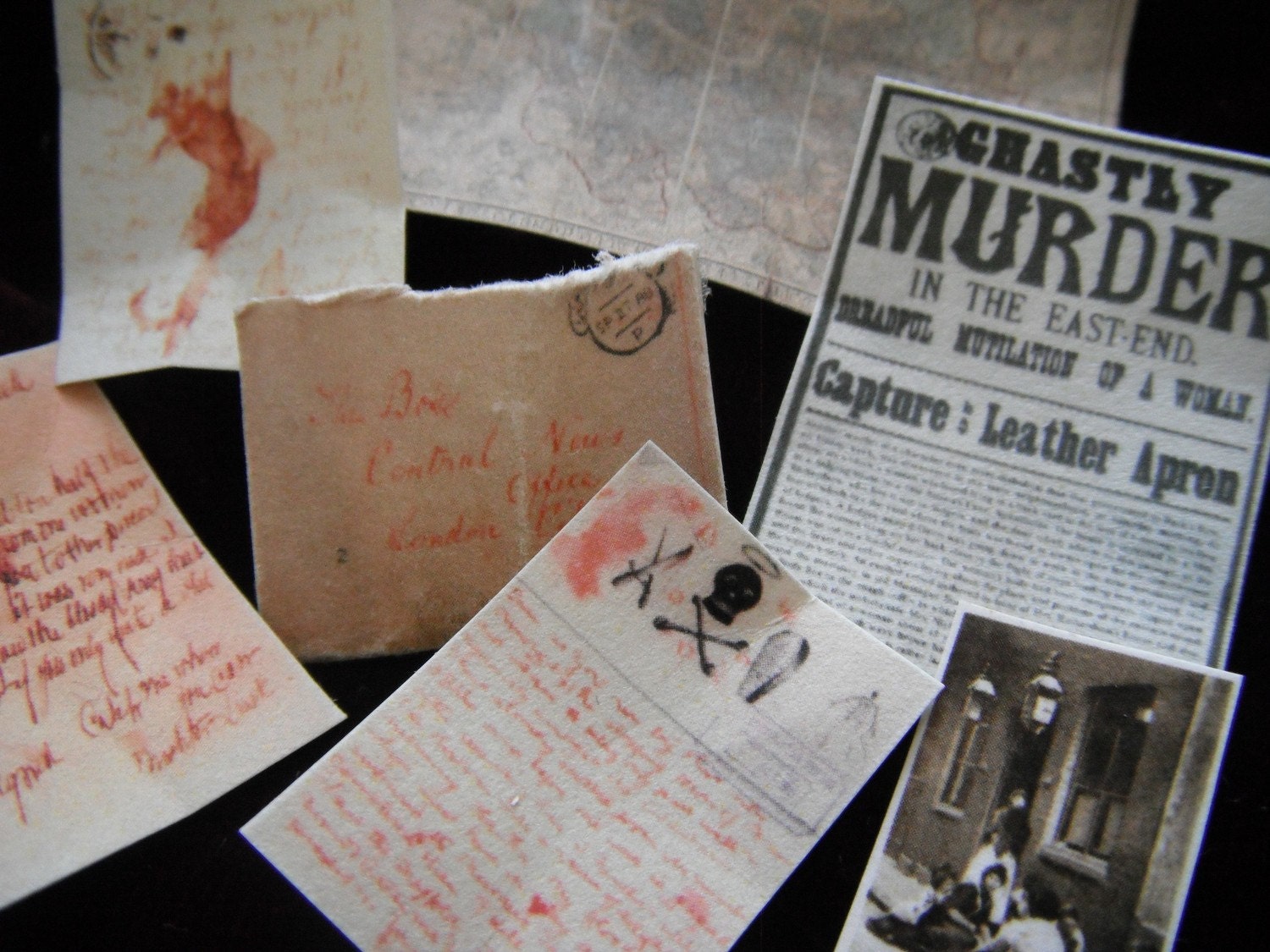 There are a few schools for thought of the weapon the Ripper used, scalpel? straight razor? Personally, I've always seen him with a pearl handled razor myself. Adds a bit of style to the image of the man in the top hat and cloak stalking his victims.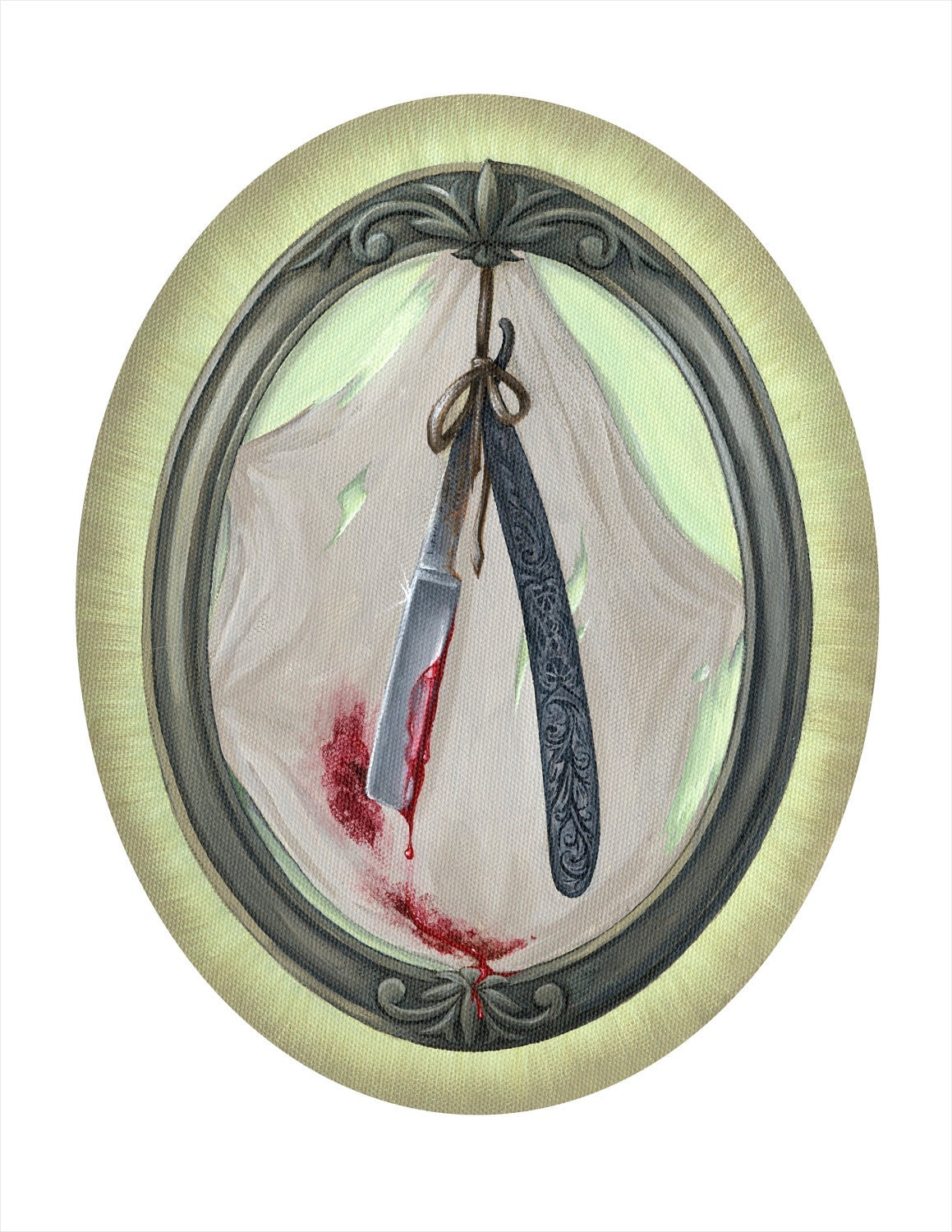 Not exactly inspired by, and taken holy out of it's original context, this pin by zine Queen extraodinaire Alex Wrekk, seems ghoulishly fitting. If "Jack" were alive today, cleaning up his razor and knives after leaving Mary Ann behind in the night, betchya he'd have this on his doctors bag.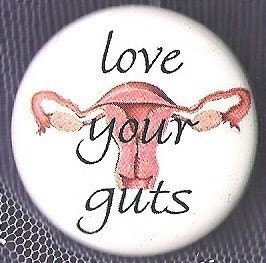 See the rest of the treasury
HERE
If you have the time I recommend checking out "Jack the Ripper in America" an interesting documentary I caught on Discovery awhile back.
Part I
Part II
Part III
Or the Biography documentary "
Jack the Ripper: Phantom of Death
"