Confession: I am a yarn hoarder. Not just any sort of yarn hoarder mind you, but an art yarn hoarder. 'Round about this time of year it really starts to take hold. Along with the pages and pages of handmade Halloween magic my etsy faves explode with I start epic, sometimes day-long searches for one-of-a-kind, All Hallow's hued art yarn skeins and, even better, fiber batts to spin my own.
Last year, the year that I have now deemed "The Lost Halloween" (seriously, just now), instead of building and painting my way to October 31st, I watched horror movies and spun yarn. The shower curtain rod was full of skein upon skein drying from setting the twist pretty much from the end of September clear through to December. Unfortunately, I really don't have the same passion for knitting-- it's not like I don't have plans for it all, it's just that those plans aren't exactly at the top of my priority list-- so my yarn basket runneth over!
Like I'm going to let that stop me from an etsy search?
Today, I found two amazing handspun skeins of "Autumn Pumpkin" by Gerry of
Dreamfiber
on etsy.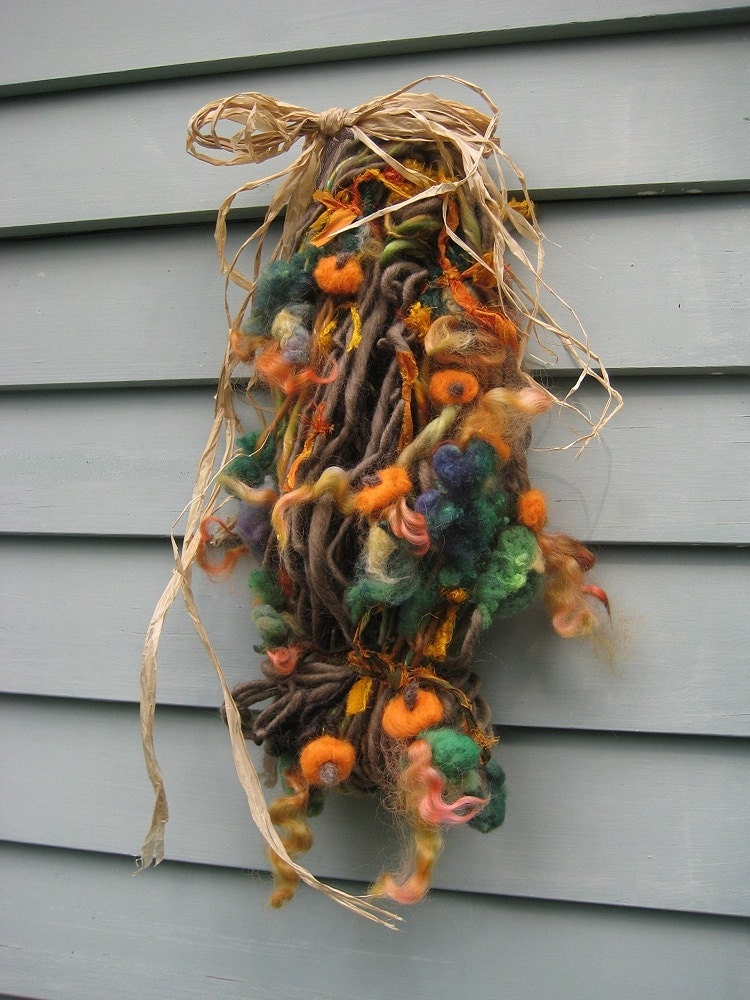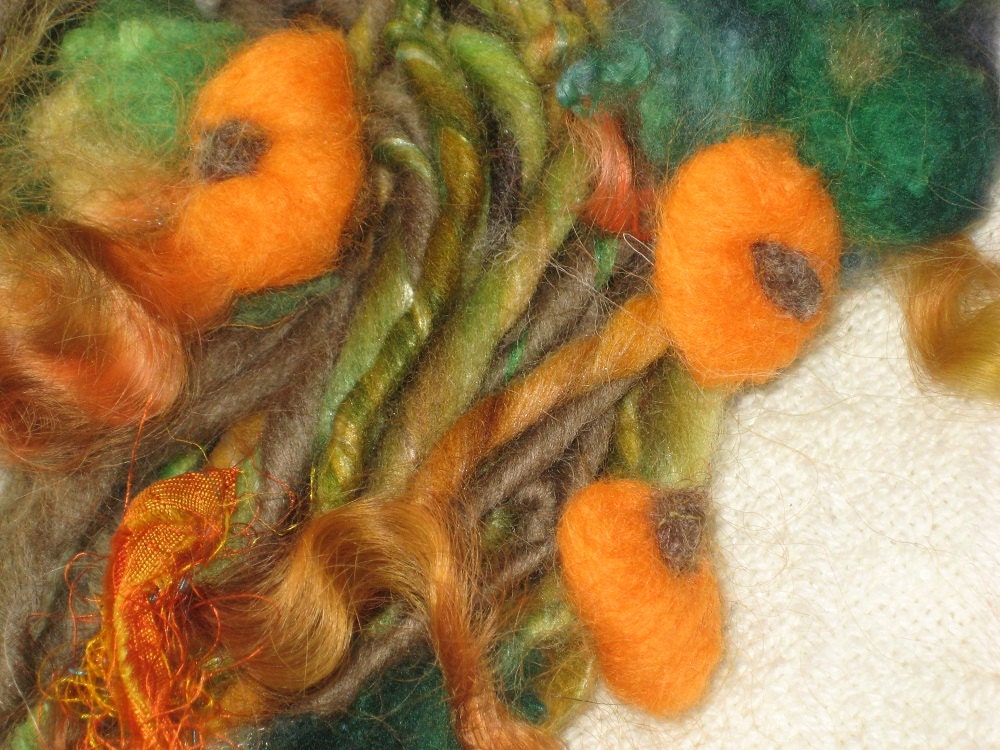 I love love LOVE those little pumpkin nubs. Too cute!
Click the pics to see the listings!